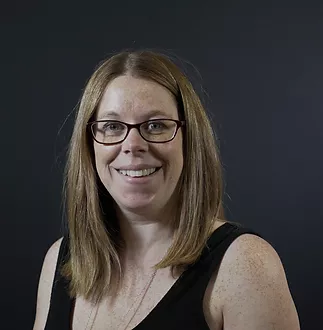 Cheryl Sells
​Cheryl has been a part of youth-led prevention for over twenty five years. She began as a teen involved in a school-based prevention program, became a volunteer upon graduation, and has been a certified prevention professional for over twelve years with Youth to Youth International.
​Over the course of her ten years as a prevention professional, Cheryl has co-coordinated multiple community youth councils, served on community coalitions, managed and coordinated large national youth training conferences, and coordinated Youth to Youth's Franklin County Youth Advisory Board (YAB).
Cheryl has also assisted with development and implementation of trainings and provided consultation to new and existing youth-led groups within central Ohio and outside of Ohio. She is excited to be networking and collaborating with the participants of the Central Ohio Regional Learning Collaborative.
Kevin Rigby
​Kevin has been involved with Youth to Youth since 2000 when he attended his first middle school Winners Choice Camp. Kevin stayed involved throughout his high school career volunteering as a member of the Youth Advisory Board (YAB), Speakers Bureau, and attending every Youth to Youth camp and conference he could. He knew then that drug prevention was his passion and after graduating high school he began his professional career with Youth to Youth.
​In 2010, Kevin had the opportunity to work alongside YAB teens to develop Youth to Youth's first prescription drug misuse prevention presentation, "The pHARMING Effects," which has been presented and trained to thousands of students in the United States. Throughout his years as a prevention professional, Kevin has been heavily involved in the field and is an advocate for the advancement of prevention. He currently sits on the Ohio Chemical Dependency Professionals Board Prevention Committee to do just that! In 2017 Kevin received the ADAPAO (Alcohol and Drug Abuse Prevention Association of Ohio) Community Champion Award for exemplary efforts to champion prevention in Central Ohio.
Kevin now serves as the Youth Programs Manager and is responsible for coordinating the Central Ohio Youth Advisory Board, "The CAMP" for Central Ohio middle school students and the Internationals' Summer Conference. Kevin looks forward to every Regional Learning Community because he loves the opportunity to connect with others and create new ways to get the youth-led prevention message out!