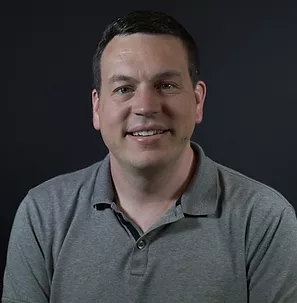 Shawn Jeffers
​Shawn Jeffers is Co-Founder and Director of Leadership Development for Youth At The Center. Youth At The Center advances opportunities for children, youth and young adults to be seen, heard and valued as the next generation of leaders in our community. He has nearly 15 years of experience in youth leadership development and facilitating diversity, equity and inclusion programming through his professional roles as Site Director for Public Allies Cincinnati, Director of Programs for BRIDGES for a Just Community and Director of Education at The Center for Holocaust and Humanity Education. Shawn serves on several boards including Housing Opportunities Made Equal (HOME) of Greater Cincinnati, the region's fair housing authority, and Camp Quest, a network of summer camps operating in 14 states. As a volunteer, Shawn serves as Lead Trainer for GLSEN Greater Cincinnati where he partners with schools and community organizations to create safe places for all youth. He is a 2003 graduate of Miami University.
Tynisha Worthy
​Tynisha N Worthy is in experienced facilitator of group processes and is experienced in program design and development, particularly in the areas of advancing equity and inclusion, civic engagement and volunteer service.
​Currently, Tynisha is the Cultural and Linguistic Competence Coordinator for JOURNEY to Successful Living, a program of the Hamilton County Mental Health and Recovery Services Board. She is also the co-founder of Youth at the Center whose mission is to advance opportunities for youth to be seen, heard and valued as the next generation of leaders in our community.
Tynisha is an Ohio native, born and raised in Cleveland, Ohio and has lived in Cincinnati for 17 years. Tynisha is a Bearcat and a Norse, an avid sports fan, a half-marathoner, and loves to travel.